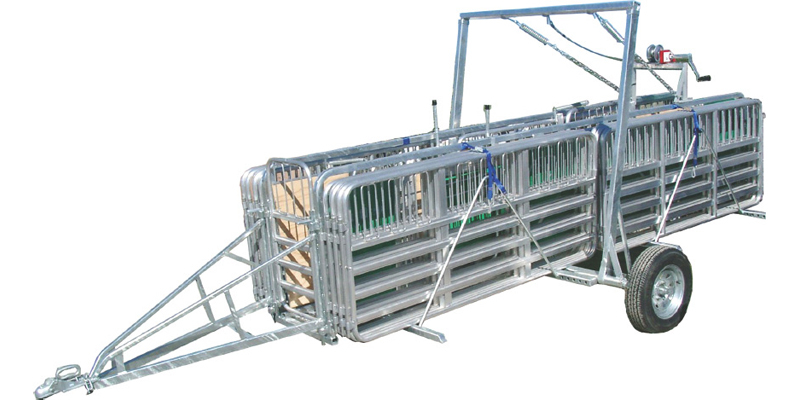 14' Mobile Yard
INCLUDES:
S01400 Mobile Unit with Drop-in Gate, Drafting Gate, Winch, Drawbar, Gate Support Arms, Straps, Wheels and Toolbox (S01400)
Double Lane, Three Section Handling Race
S20500 - 7' x 36" Alloy Gate x 52
S22200 - Diamond Gate x 1
S23700 - L Post x 10
Yard Holding Capacity Approximately 1500 Ewes with existing fence
Suitable for large contractors and stations
Standard 13" wheels
.900 or 1.000m high gates available
Fully removable drawbar, winch and wheel arms
Race frame fully hot dip galvanised for durability and long life
Did you know?
Facts about the
product...
am quidam aliquando, per in esse vide. Reque referrentur in quo. His id omnesque lucilius, ad sed nihil
Want more info on this product? Enquire below...