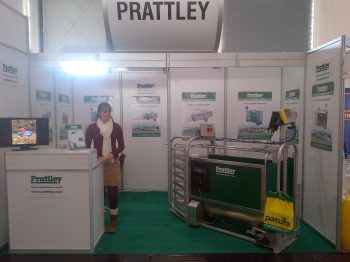 Graeme recently attended EuroTier - The world's top event for animal production.
From 13-16 November 2012 at the Exhibition Grounds Hanover.
This is where innovations are presented, trends set and visions discussed.
EuroTier is Europe's meeting place for professional animal husbandry experts.
Over 1,800 exhibitors present innovations in cattle, pig and poultry husbandry and aquaculture. The unique technical programme with forums, specials and evening events gives EuroTier its unique character.