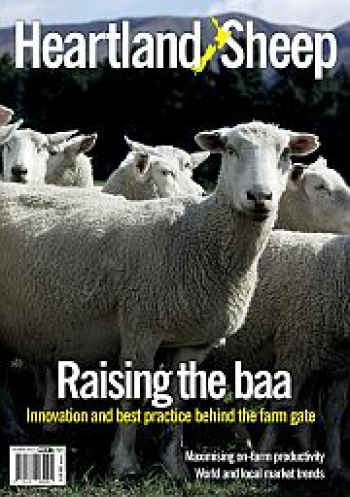 Article As Published in Heartland Sheep (October 2012)...
Stress-free is not a term normally heard in the yards when drafting sheep.
But it's one Graeme Ward of Prattley uses when he talks about the company's latest breakthrough, the pneumatically driven 3 and 5 way AutoDrafter.
His logic is simple. "If handling sheep is a pleasurable experience for humans, it's a fair bet it'll also be good for the animals - and vice versa."
Prattley's goal in developing the Air Drafter has been minimising anything that adds stress to animals and humans and the financial opportunity cost of lost animal growth. "If a lamb is putting on 10g of weight an hour in the paddock, it's not hard to measure the opportunity cost of that animal spending more time in the yards than is absolutely necessary," he said.
"The effect of stress on animal weight gain is harder to measure but we all know it's also a major factor in reducing growth potential."
The three key new features of the Auto Drafter are noise reduction, smoother animal flow and greater accessability.
A silent pneumatically driven drafting gate, vertical rollers on the rear gate and the ability to work from either left or right have left farmers involved in pre-launch testing using new vocabulary too.
Prattley has worked closely with partner company TruTest Group to integrate the Air Drafter with TruTests XR3000 weigh scale and XRP EID Panel Reader, giving industry leading tag reading reliability and speed. "The match with TruTest is fantastic because they're as committed to helping farmers get the job done as fast as possible as we are - and the lambs back out onto pasture."They're also deeply committed to back up service and support, which is vital in this game."