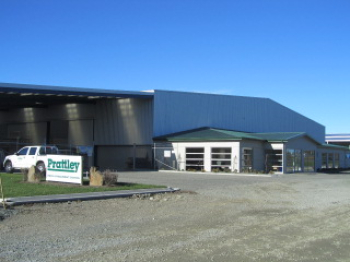 The new purpose built factory is up and running smoothly at 2B King Street, Temuka.
The factory has been condensed into one large building encouraging better work flow and productivity. This has allowed for better positioning of key machinery and dedicated storage space for alloy and steel to be kept undercover.
The state of the art fume extraction system gives the welders a safe clean air environment.
The offices are well laid out and offer an excellent point of contact for customers.