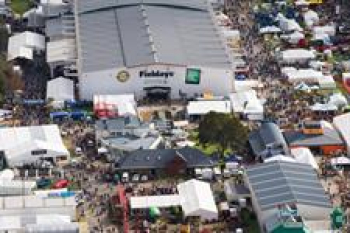 Our National Managers - Geoff Paterson and Paul Swanson, together with our Managing Director - Graeme Ward attended a wet national fieldays between the 11th and 14th of June, 2014. The site was excellently set up and landscaped and the space was shared with Trutest. The combination of both companies on the one site provides a complete animal handling package for the customer.
Fieldays is an annual farming and agricultural trade show, the largest in New Zealand and the Southern Hemisphere. the Fieldays agribusiness event attracts over 120,000 visitors each year.
The National Fieldays is both a business and trade event, and a fun family day out. There are over 1,000 exhibitors showcasing all manner of interesting and useful products and services.